VENUE
The 5-star rated Blinkwater Villa in an idyllic setting with all your event's needs catered for. Contact Alma Horn or Chris Willemse on +27 836289105 to make it happen!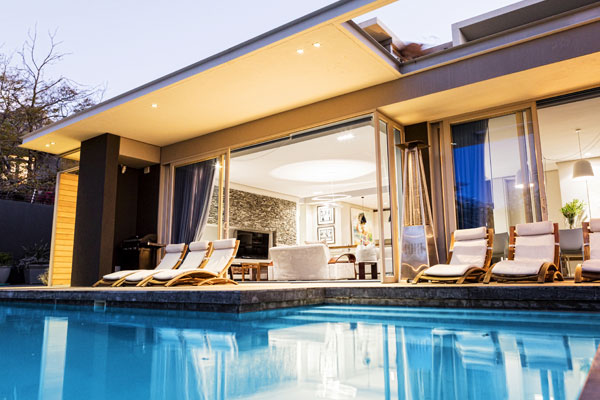 BLINKWATER VILLA
Situated in a quiet tranquil cul-dec-sac in the iconic Camps Bay, the Blinkwater Villa is an ideal venue for your next event. Comfortably accommodates up to 60 guests for a function, this villa offers 5-star facilities with incredible views. Choose Blinkwater Villa for your next intimate private functions, elegant weddings, trendy brand launches or just a low key gathering. We also manage events at any other venue of your choice, while making sure that your standards are met.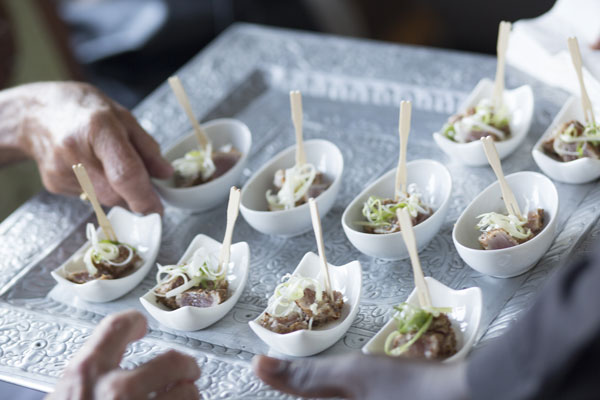 CATERING
We pride ourselves with a list of the most talented chefs, caterers and cooks – available to whip up culinary delights for your next event with the use of fresh, seasonal produce and certified organic free-range meat, wherever possible. We create dining concepts that are built around your needs and desires. Whether you are looking for a traditional sit-down menu, delicious canapés or elegant roaming mini-meals, we know the gourmands who make it happen.
THE COCKTAIL BAR
We take pride in selecting the most suitable, knowledgeable beverage manager who is able to guide you when choosing the right beverages for your event. We understand that every client has different needs and if you need to come up with ways to impress your guests, we are more than happy to make suggestions based on our many years of experience.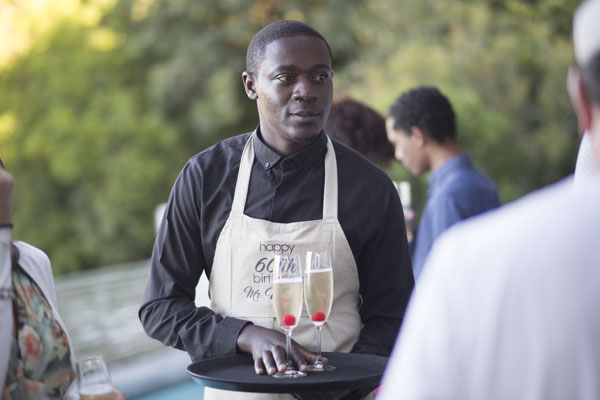 WAITING SERVICE
We have the best resourced, trained, professional service staff for private entertaining. Not only do we have an exceptional team of waiters for hire, but our services also extends to event staff for hire, barman for hire, as well as kitchen assistants, front-of-house managers and cleaners. We offer fast response times, a competitive pricing structure, but most of all we pride ourselves in supplying exceptional service to all of our clients.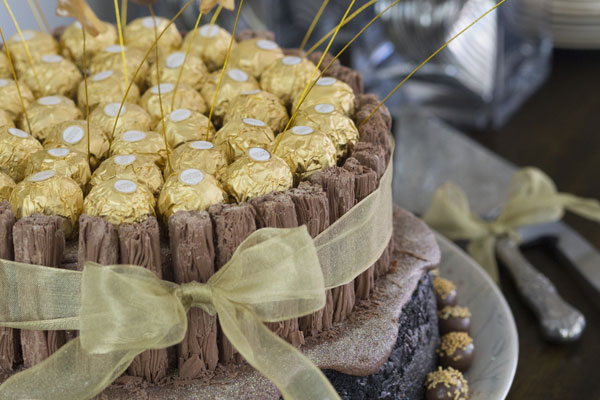 GUEST LIST
Having a private event can be stressful. No need to be, you can enjoy your party. We take care of your guest list, managing the RSVP's as well as transport, parking, special catering needs, the special cake order and delivery – and every other little detail that might need management.
FLOWERS & INTERIORS
Our passion for unique and individualistic design is given proverbial 'wings' when serving clients for intimate and private events. Our objective is to articulate your style and tastes through the use of floral decor and bespoke furniture. We connect you with the best teams in the city to make your dream event come true.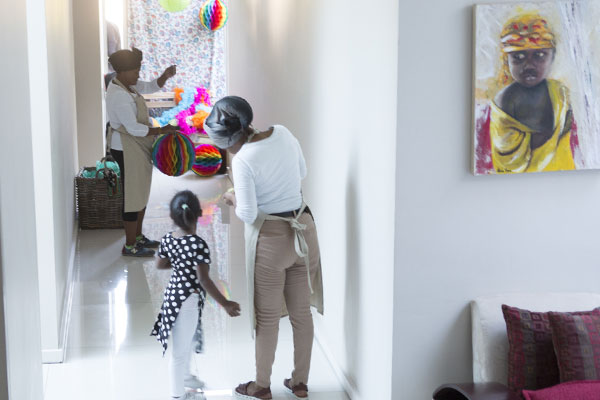 CHILD CARE
We are connected to a large network of educated, caring childminders. Enjoy your holiday, party, wedding or private function with peace-of-mind while your children are cared for, safe-and-sound. Our stellar track record spans over more than a decade.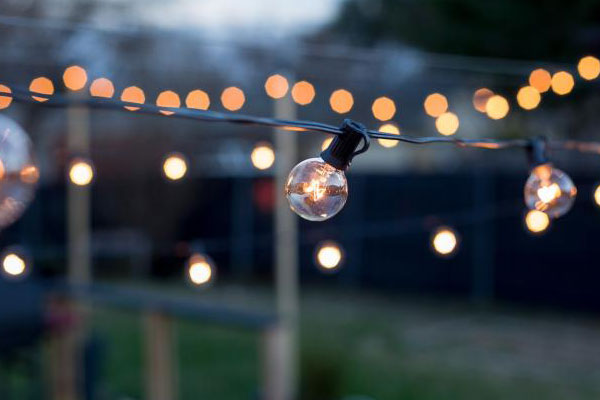 CORPORATE EVENTS
While you are attending a conference in Cape Town and you need to entertain your business colleagues and associates. We offer a perfect solution for your event, with every aspect catered for, whether for 6 people or 60 – all your events aspects will be taken care of professionally.